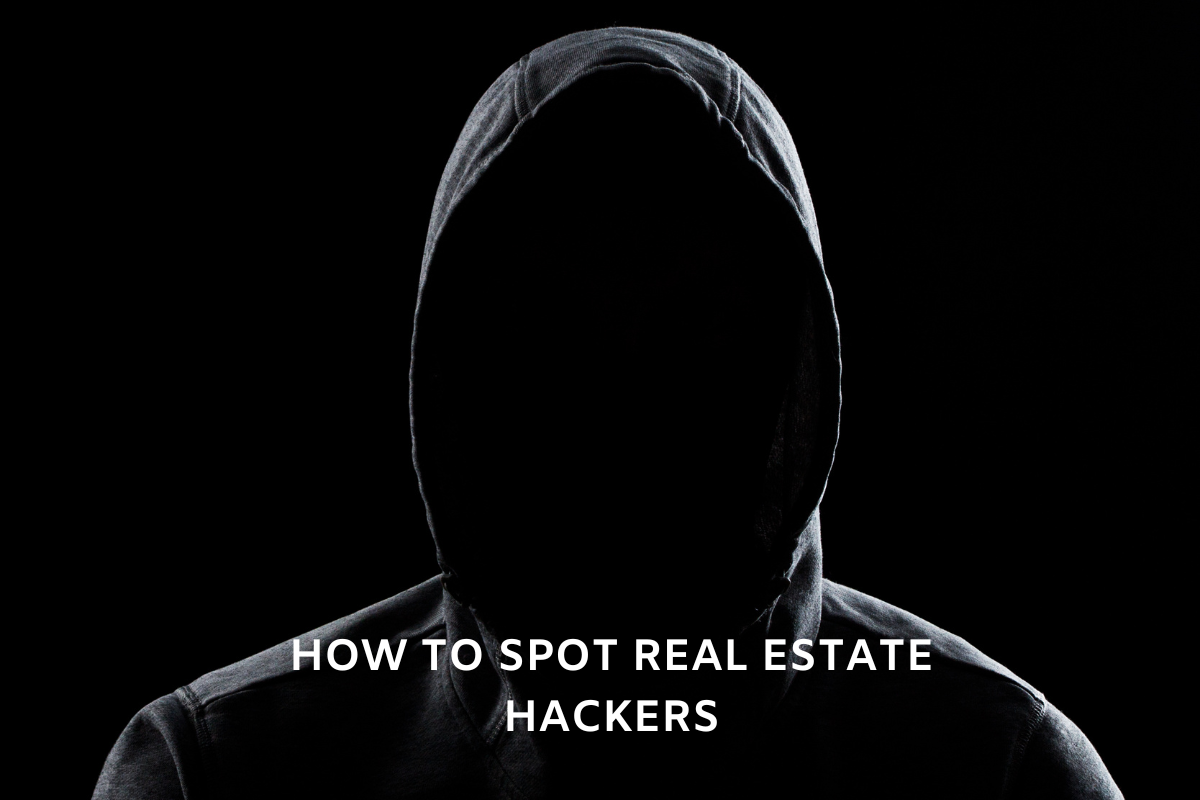 Real estate is an avenue for hackers to steal a large sum of money. Real Estate agents could have their emails hacked by these scammers. Many hackers infiltrate online meeting platforms, posing as legitimate parties to real estate transactions and giving wire instructions to clients. These scammers hack into real estate agents' accounts and pose as them to their clients to schedule a virtual meeting with them to make them wire transfer to their account. These scammers claim ownership of offers, just to con victims of their money. They sometimes proceed to gel the same property to multiple victims. They often present fake documents that appear to be genuine. Fraudsters set up fake websites that appear familiar to the agent you are working with, making them look real.
Hackers look for new ways to scam victims hence the need for Real estate agents to enlighten their clients of such schemes to prepare for them if such ever happens.
BEWARE OF THESE RED FLAGS
Request for a deposit or down payment
Hackers often request a deposit or a down payment from their victims. As soon as such a transaction is made, they vanish into thin air. Never pay a deposit, until you have viewed the property. If the hackers keep making excuses, then it could be that they don't have access to such properties. It is a fake listing. These payments could include administrative fees or money for taxes paid upfront. Take note, once the transaction is made, there would be no refund.
Pressure to act immediately
This is one of the ways to detect a scammer. The faster they get you to yield to their pressure, the faster they dupe you to avoid getting caught. Don't be under any pressure to send money to anyone. These hackers issue pressure on their victims to push them into acting quickly. Scammers maximize the pressure on victims willing to quickly sell their property or buy one, to their advantage. They ensure you reach a spot where you have no time to query the deal. Anytime you are being pressured to take action, this is a warning sign. STAY AWAY FROM DANGER.
Lack of paperwork or documentation
Hackers urge victims to sign paperwork explaining to them that other documents are on the way, these documents may never come. When a scammer neglects to submit a written offer which is the normal protocol to be followed, then you need to watch out. This is a huge red flag that all clients must beware of.
The bait-and-switch scheme.
Most real estate hackers are familiar with market prices. They propose an offer that is more appealing to their victims. Anytime an agent promises you offers that are too good to be true, then it probably is a scam. Here, the agent lures victims with a lower-priced apartment that does not exist (the bait). After contacting the landlord, you realize the apartment is no longer available. The scammer then goes further in showing you other apartments for a higher price (the switch).
These agents always make up excuses to not meet up with you physically to show you the property. You go check the apartment and realize other people are also interested. You call the agent to negotiate an offer and the result leads to you paying ahead to secure the place, unknowingly to you that the agent was never an agent. This is rampant these days so beware.
HOW TO AVOID THESE RED FLAGS
If you find a property you are interested in, do not make payment until you have confirmed It is a real deal. Conduct thorough research before taking the bold step of paying. Check the person online, and asks for referrals from other people and reviews. Do not work with anyone you have no trust in. Visit the property you have found and send a trusted ally to go in your absence. Verify the license of every real estate professional. Only work with licensed Real Estate Agents like Ismail and Partners Company.
keep your personal information.
Never provide personal or financial information through emails or websites to people you don't trust. Always verify the recipient before sending information.
Know market-related prices
Be knowledgeable about the market prices. Any offer proposed to you that looks too good to be true should be questioned.
No one will crucify you for being inquisitive about something. It shows you are a careful person. Questions reveal the inconsistencies in the real estate transactions. Ask a lot of questions to be clear on the real estate transactions
Consult a licensed professional
If someone contacts you out of the blue, ensure you verify who they are. This is what we do at Ismail and Partners Company. We are your trusted partner for all your real estate needs.
Would you like to buy, sell, or rent a property? Contact us
Call Jude at +2348033048569 or +2348028861671
Email: enquires@ismailandpartners.com
Office: 106/110, Lewis Street, Lafiaji, Obalende, Lagos.
Leave a comment