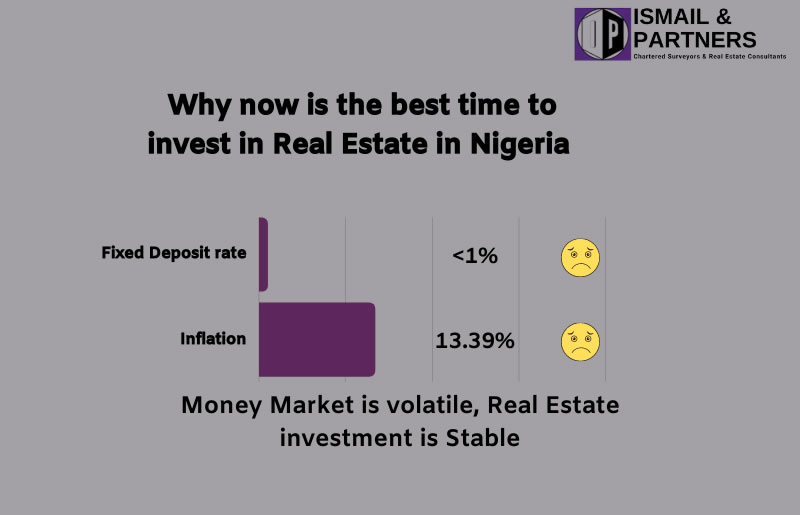 FAQ: Is this the best time to invest in Real Estate?
Answer: There has never been a better time than now. The Fixed deposit rate has crashed, inflation has increased to 13.39%. And the value of the local currency is devalued.
 How then can one hedge against this volatility in the economy?
Real estate! At times like this, properties are about the most efficient ways of storing value where money has failed. Interestingly, hold value in the form of real estate, is easily convertible to liquid form (or currency) given the high demand for properties.
However, do not rush into any property with this information, but take your time and look around the many offers and choose the one with the best price and secured terms.
Conclusively, if you do not know how to get started, that is the main reason why we are here, to guide you towards the right investment. You can reach us on +23481 870 63334 or email us at enquiries@ismailandpartners.com to get started. Are you new to investing? Then you are at the right place where you have experts in real estate guide you.
Leave a comment